2023 Orvis Endorsed Guide of the Year
Premier Wingshooting's very own Jon Hubble has been named the 2023 Orvis Endorsed Wingshooting Guide of the Year. Read more about this special award and how our clients played a key role in making this a reality…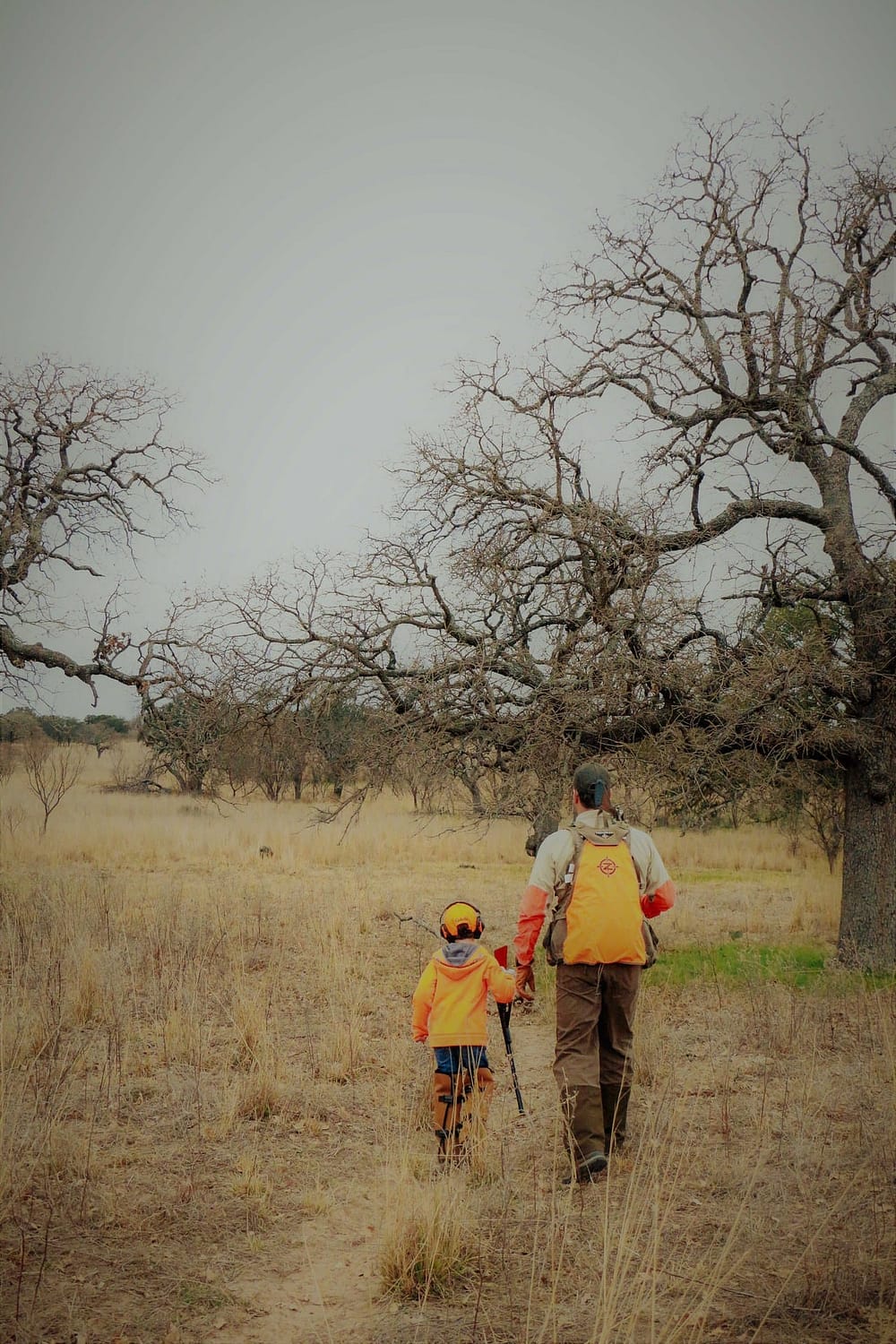 Premier Wingshooting started purely out of a passion for the way hunting can bring people together in nature. The father of a young son, Jon was looking for a platform to teach him the joy, skill and responsibility of the hunt. Now, he and his wife have created a place for everyone who's looking for just the same thing.
Our ranch is naturally flexible. Skilled bird hunters can put in serious effort on a large tract of acreage with a small group of shooters. Trust us, this is one day you're guaranteed to go home tired!
But since we have a passion for the sport, we provide smaller guided hunts for newcomers to get a taste of what we all love. This is the perfect place to bring a son, daughter, wife or girlfriend to introduce them to the thrill of bird hunting. We're proud of our all female hunts, a good chance for the ladies to show the guys how it's really done!
If you have the love, but don't have the time, you should still be able to bird hunt.
Untouched Texas grassland in any quantity is a rare find, but this jewel happened to be located within easy driving distance of four major Texas cities.
It can be a taxing proposition to take an inexperienced hunter on a multi-day, high dollar trip, but this bird hunt can have you out and back to home in a day.
Premier Wingshooting's quail and pheasant populations are pretty close, as you can see.
Dallas -169 miles (about 3 hours)
Austin- 89 miles (about 1 hour and 30 minutes)
San Antonio- 139 miles (about 2 hours and 40 minutes)

Fort Worth – 148 miles  (about 2 hours and 30 minutes)